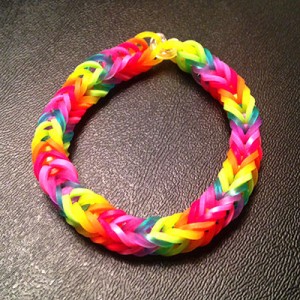 Rainbow Loom Patterns is run by people dedicated to helping you create great-looking patterns, find Rainbow Loom Kits when you get low and feature some great video tutorials on those hard-to-get Rainbow Loom Patterns.
The popularity of Rainbow Loom is enormous, so much so, that the manufacturers have run out of supplies! We hope this site will serve as a one-stop digital resource to help you create intricate designs for you and your friends.
As news, patterns and information are announced about Rainbow Loom, we will help spread the word and get the information out there for you to know. If you would like to join the conversation, feel free to like our Facebook Page and participate!